Our People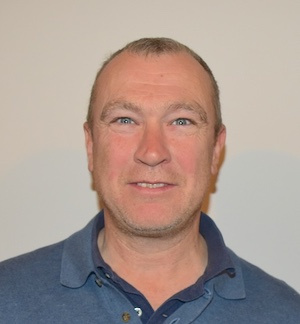 Karl Hancock
Chief Executive Officer
Karl Hancock is the Chief Executive Officer and co-founder. Karl has spent 26 years working in the City before recently moving into the local news industry. Karl has worked for Citigroup, Goldman Sachs and latterly Berenberg Bank. Karl is passionate about local news and his favourite football team is Crewe Alexandra.
We want to re-invent local news, engage with communities and use our technology to change the current business model. We have ambitious plans for local news in the UK. We are currently fully live in 67 towns and our target is to be in 700 towns in the next couple of years. If you are passionate about local news and are looking for a new and fun challenge in your life, please get in touch as we are recruiting journalists.
You can contact Karl directly by emailing him at [email protected].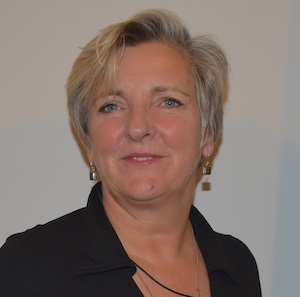 Susie Watkins
Regional Editor (Somerset)
A journo's journo, a talented writer who also has been an outstanding newsroom leader, especially when it comes to identifying new talent. I did my journalism training at Cardiff, before deciding to go to Liverpool University, achieving a politics degree. My first journalism job was with a fast-paced news and picture agency. I then worked with nationals before moving into television at Sky News. From there, I joined the business news team at Dow Jones, before winning a part scholarship MBA. I then moved to Europe, where I worked for Interfax, the Czech rally team, then did the hardest job of them all, bringing up two children. I then returned to the UK, freelancing for various news organisations including the South China Morning Post.
I am thrilled to be back in local news (although I feel I never left). It is in my DNA.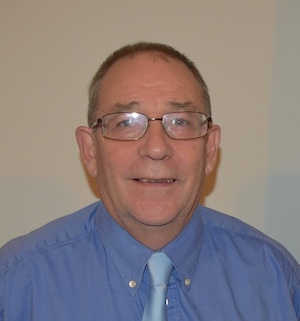 Neil Speight
Regional Editor (Essex)
Neil Speight is a veteran journalist who has edited newspapers across the country, from Scarborough, Wakefield and the Manchester area in the north, to south Essex in the south and several town in the Midlands and East Midlands as well. Through more than 40 years in the newspaper industry, he has consistently won regional and national newspaper awards recognition for his investigative work and for his leadership of news teams. A strong advocate of young people, he has worked closely throughout his career with the NCTJ, being a member of the North Training Committee for many years, an invigilator and mentor in examination schemes and he has worked closely with company training schemes, most notably the Emap and Johnston Press training schools. Many journalists across the country owe their careers to a start in newspapers with Neil. He is particularly proud of his record of investigative Journalism and holding public bodies to account, having broken major news stories and launched campaigns on a number of important local issues.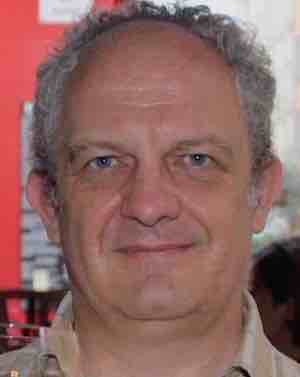 Graham Hill
Regional Editor (Leicestershire)
Graham has been working in journalism for 36 years and is a hugely experienced writer - having worked on weekly newspapers and national titles. He grew up in North West Leicestershire and returned to the area five years ago to live in Ashby de la Zouch. Having attended school in the area, and with family and friends here, he knows the region inside out and the issues that concern the people who live in this part of the East Midlands. From Coalville to Ashby to Swadlincote, Graham and his team will be keeping you informed about the day-to-day matters and talking to the people making things happen in North West Leicestershire.
I joined the company because Nub News goes straight to the heart of the community and reports back.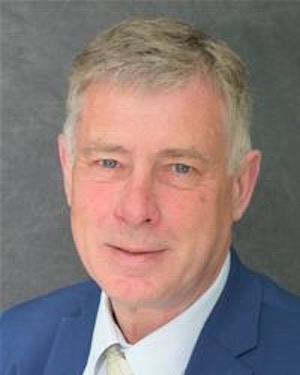 Derek Davis
Regional Editor (Suffolk)
With 25 years of experience in local, regional and national journalism, Derek combines old fashioned values with contemporary news content in an ever-evolving online world. After completing the NCTJ course at Highbury, Portsmouth, where he won the James Arlott Memorial Award for Outstanding Journalist, Derek was taken on by the Gazette in Colchester, after impressing while on work experience. His former sports editor at the Gazette, then head hunted him for the Sentinel in Stoke, where he covered Port Vale for one helter-skelter season. He may be best remembered for being the inspiration behind the fanzine 'Derek - I'm Gutted'. From there he was lured to the East Anglian Daily Times as the Chief Football Writer, where he was twice named East of England Sports Writer of the Year. Derek mainly covered Ipswich Town when they were in the Premier League and dabbled for two seasons in the UEFA Cup, before relegation struck and the downward spiral began. The next step was as a sub editor of the Guardian Series, based in Epping, before a change in family circumstances saw him return to Suffolk and set up as a freelance writer, covering mainly East Anglian teams for a range of national titles. His love of hyper-local news led to him setting up Shotley Peninsula News and Features to provide genuine community articles, promote peninsula businesses and scrutinising those that needed it on behalf of local residents. When not writing, Derek is a keen sports fan, enjoys refereeing with his son who is also a qualified official. He is also something of a quiz fan, and was the captain of the Shotley Open Spacers who not only beat the famed Eggheads but became the first and, so far, only team of challengers to answer every single question correctly.
My beliefs chime with Nub News' core journalistic principles and I am keen to help spread this revolution through evolution in Suffolk.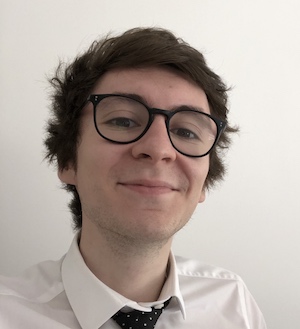 Jack Lenton
Regional Editor (Staffordshire)
After completing my journalism diploma at The Sheffield College at 2017, I worked as deputy editor for an online men's style magazine before moving into local journalism. At the Chronicle Series, I covered the Congleton area, and then moved onto Biddulph and built up a good knowledge of the town's lovely community. After gaining my senior NQJ journalism qualification, I am now continuing to cover the Biddulph area for Nub News. When I'm not writing, I love gaming, running and keeping up with new music.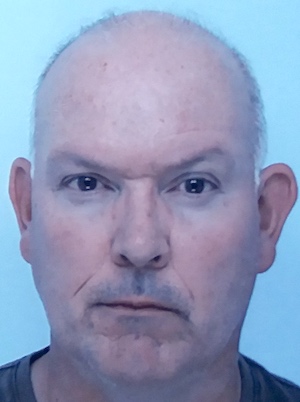 Gwyn Griffiths
Regional Editor (Cheshire)
Gwyn has several decades experience of working in regional newspapers in a variety of roles. They include junior journalism days on the Northwich Guardian to a lengthy stint on the sports desk of the Stoke Sentinel, where he covered Crewe Alexandra during the club's most successful period which included eight years of Championship football. The former Lancashire Polytechnic journalism graduate has also reported on the fortunes of Shrewsbury Town for the Shropshire Star during a period of freelancing and returning in recent years to a news-based environment he has worked as a copy editor at a Newsquest subbing hub and as a features/news writer at NWN Media, latterly Newsquest North Wales. A switch to engagement work as a local publicity officer with the Alzheimer's Society also offered an insight into the third sector and the importance of local communities, something which is fundamental to the ethos of Nub News. Gwyn has lived in Crewe for more than 20 years.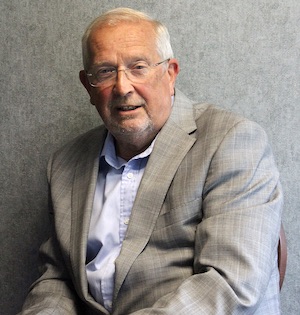 Philip Evans MBE
Regional Editor (East Devon)
Veteran journalist and newspaper manager Philip Evans MBE has worked in the publishing industry for more than half a century. He started out as a reporter for Pulman's Weekly News as a young man and went on to work for an international publishing company in the UK, South Africa and Australia before returning to his hometown of Lyme Regis, Dorset, where he is now managing director of Lyme Regis media Ltd, publishing the LymeOnline website and newspaper, as well as covering neighbouring Axminster and Seaton for Nub News. A self-proclaimed 'news nut', Philip has a deep interest in current affairs and politics. He is also a sports enthusiast, serving as president of his local football club, and is a keen fundraiser often organising events for his favourite charity, Cancer Research UK. Philip was awarded the MBE in 2018 for services to charity and the community of Lyme Regis.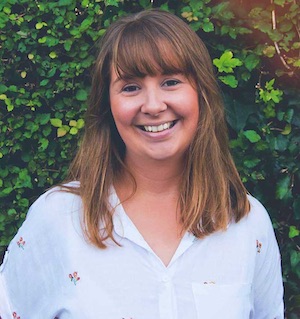 Francesca Evans
Regional Editor (East Devon)
Francesca grew up in Lyme Regis, Dorset, and has worked in community journalism in the area since 2007. She gained a First Class Honours degree in journalism and her NCTJ qualifications at Southampton Solent University, and is now editor of the LymeOnline newspaper and website which she set up herself in 2018, as well as covering Axminster and Seaton for Nub News. When not covering local events, Francesca can usually be found at the beach or enjoying long walks in the West Dorset and East Devon countryside. She is also a keen fundraiser and organises regular events for her favourite charities and local causes, including Cancer Research UK and Lyme Regis Football Club.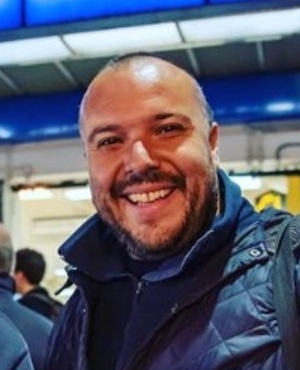 Layth Yousif
Regional Editor (Hertfordshire)
Layth has written and worked for a large number of local, regional and national newspapers since leaving a career in The City a decade ago to follow his lifelong passion of journalism. Layth was born into an immigrant family and grew up in various council estates in London, attributing his strong work ethic to his father 'who arrived in this country with the shirt on his back and a fiver in his pocket.' Layth has covered everything from high court murder trials and death knocks to reporting on Champions League games from the Nou Camp - and a lot in between. He hopes the experience he's gained from his stint on Fleet Street, as well as a wealth of knowledge picked up from working on busy local newspapers over the years, will stand him in good stead for Nub News. NCTJ-trained Layth spent two and a half years travelling the world 'a long time ago' and also has an MBA from his career in the The City after working for blue chip investment banks in London and Sydney. Layth is a huge Arsenal supporter as befits the editor and owner of the Gooner Fanzine. He has also written two commissioned books and has appeared on the BBC, ITV, BBC5Live, and talkSPORT speaking about everything from leveraged takeovers and credit default swaps to the Arsenal U18s. Apart from journalism, Layth's passions are travel, music and politics. Among his favourite, exclusive, one-to-one interviewees have been Ken Loach, and Shaun Ryder, not to mention Piers Morgan, as well as Tony Adams and Mikel Arteta to name but a few. Layth is a member of the Football Writers' Association as well as the Cricket Writers' Association. The dad of three lives in Hitchin with his partner Faye.
The Nub News business model is excellent, and one that will shake up our industry - I can't wait to help him and our team of superb journalists up and down the country make inroads into sectors that deserve far better.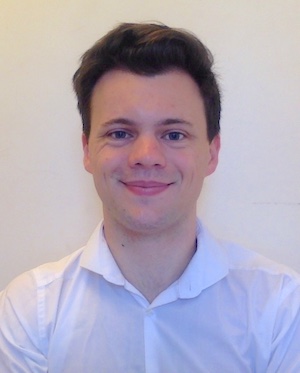 James Smith
Regional Editor (Warwickshire)
James graduated from Durham University in July 2019 with a degree in History. Whilst studying, he was part of the Features team for The Tab, and then became the Sports Editor for Palatinate, the university newspaper, in his final year. Following his graduation, James returned to his college in Durham as the Landlord of the college bar. Whilst there he also dedicated his time to writing for a number of publications on sport, and brewing, whilst also taking on freelance copywriting work, and studying for a Diploma in Media Law from the London School of Journalism. In his spare time, he cycles, plays football, squash, and darts, and also brews his own beer whenever possible.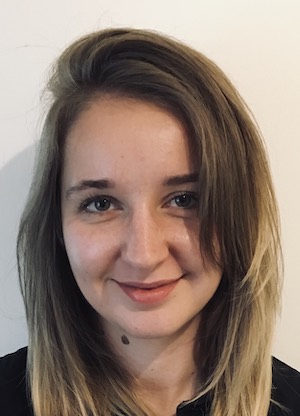 Lottie Welch
Regional Editor (Dorset)
Lottie Welch has over five years' experience in local journalism, having covered her hometown of Bridport for two newspapers. She is studying for her NCTJ diploma in journalism and when not working Lottie enjoys walking, having almost finished the Jurassic Coast Path, with the aim of completing the entire South West Coast Path, listening to music, especially on old vinyl, and running.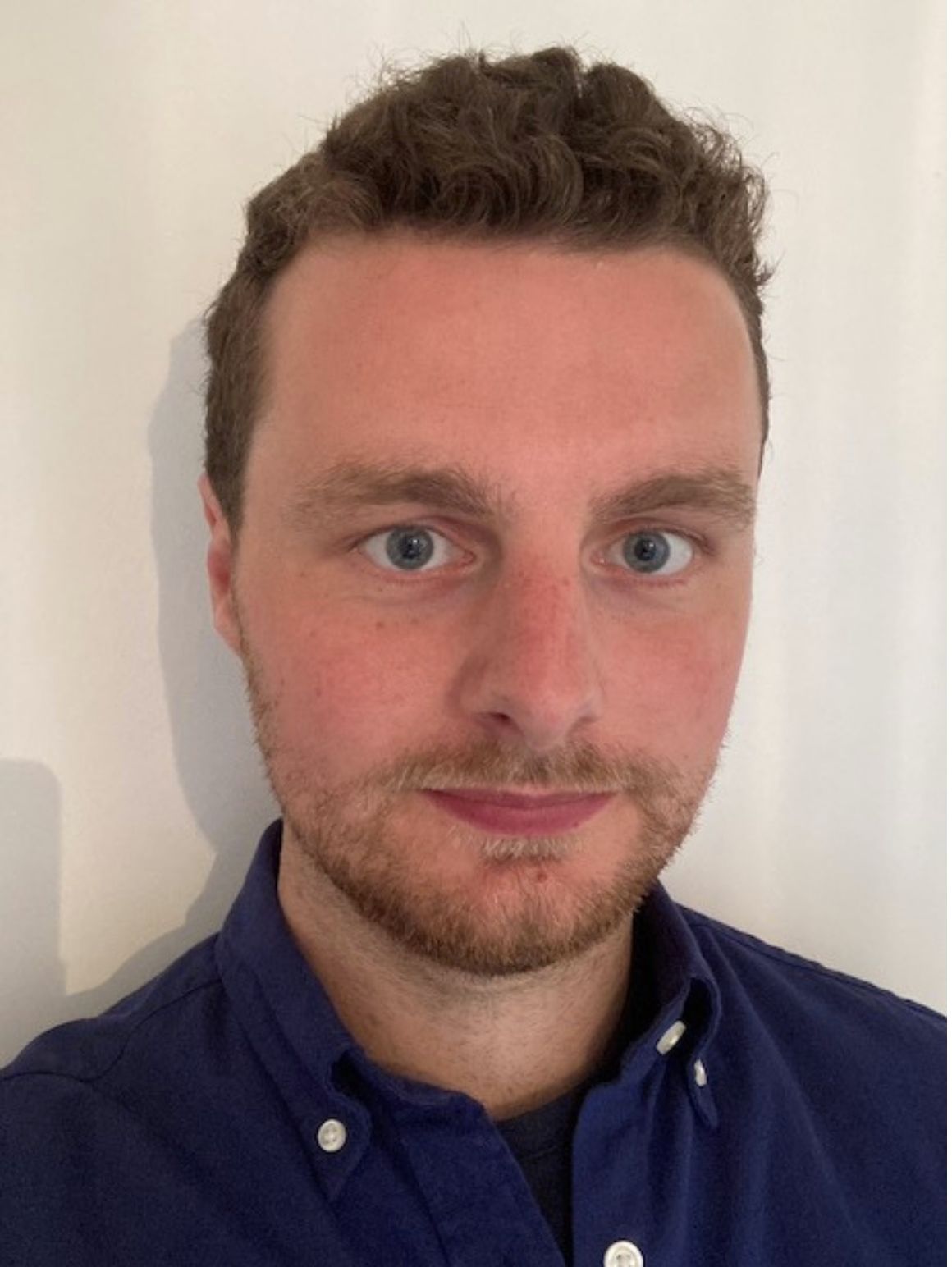 Will Goddard
Regional Editor (Exmouth & Dawlish)
Will graduated from the University of Exeter with a degree in Classical Studies and Japanese in 2020. He wrote political news features while studying abroad in Japan as a foreign correspondent for his university newspaper, Exeposé, and went on to get his NCTJ qualification at The City of Liverpool College. He is particularly interested in video journalism, and in his spare time he likes to watch rugby, go sailing, and read books on ancient history.
I like Nub News' unique hyper-local approach as it makes communities feel important, valued, and heard.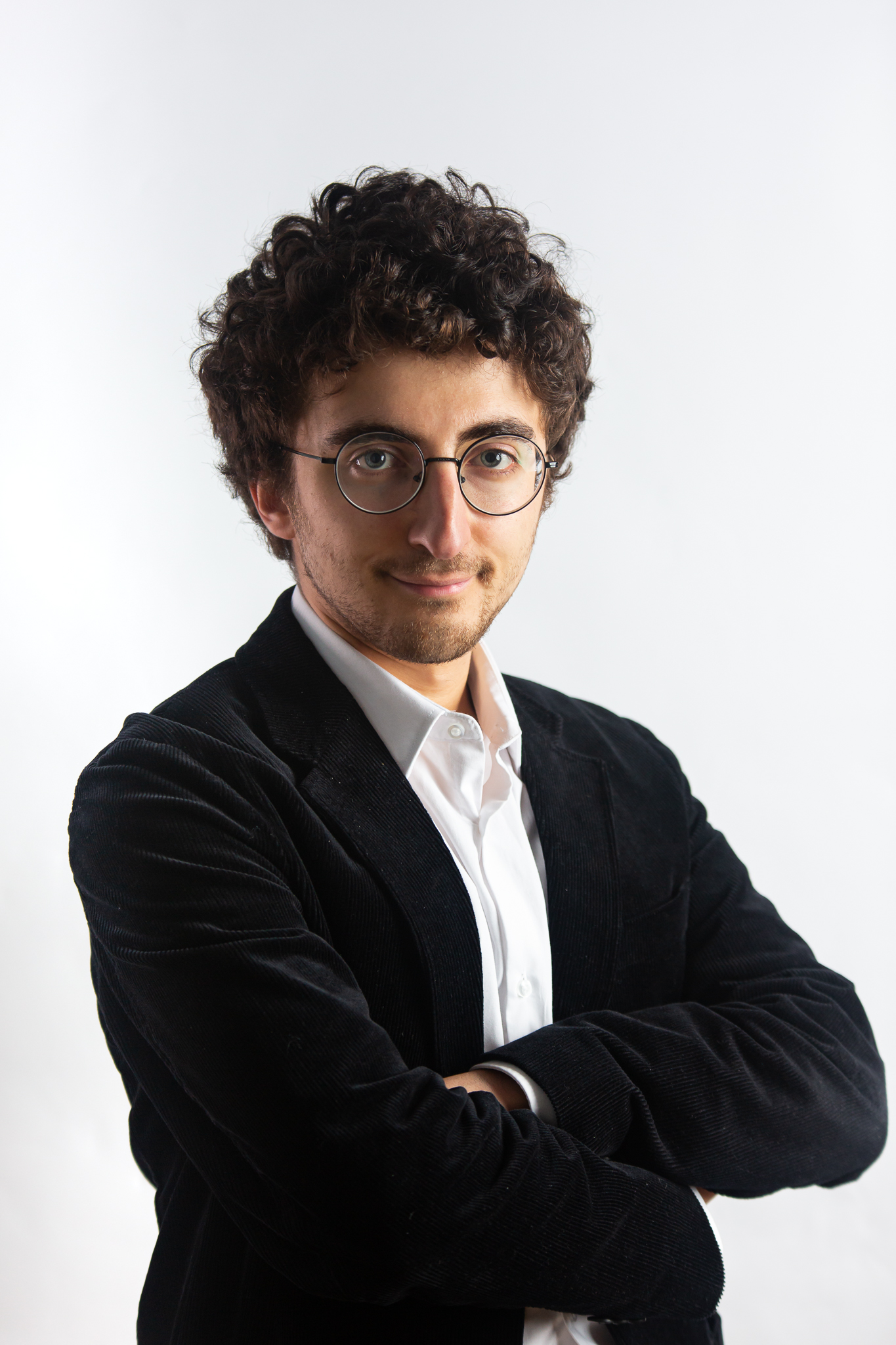 Alexander Greensmith
Regional Editor (Cheshire)
Nottingham Trent University alumni Alexander Greensmith spent his first year writing stories for tabloid newspapers, gaining a thrill from published articles. Prior to this, he worked for a year-and-a-half as a journalist for a family-oriented radio station with similar values to Nub News. He covers Macclesfield Nub News in Cheshire, and in 2021 will launch Nub News in Wilmslow. The First Class Honours Broadcast Journalist graduate is excited with the future of Nub News.
Nub News is an amazing opportunity for me to be an Editor at such a young age. It really allows me to feel I am making a positive impact in my local community. The flexible working arrangement and feeling like I am part of something huge in journalism, especially invigorates me.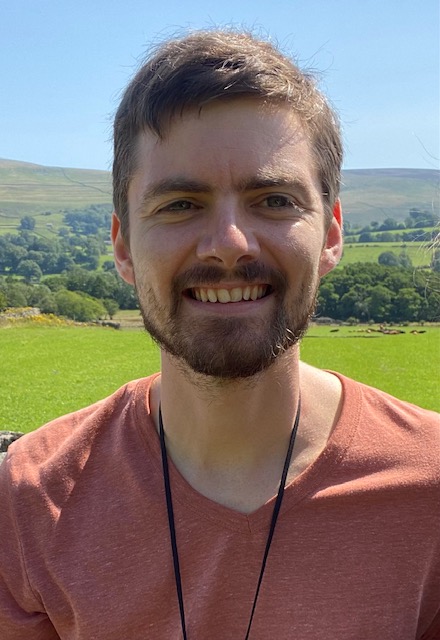 Tom Surgay
Regional Editor (Hucknall)
After graduating from the University of Huddersfield with a degree in English Language with Journalism in 2012, Tom embarked on a career in the education sector. This culminated in him qualifying as a secondary school English teacher and teaching GCSE and A Level classes. However, the pull of fulfilling his true passion for writing never went away. After doing some freelance and unpaid work, he was given the full-time break into the industry he had been looking for by Nub News.
I'm grateful to Nub News for this opportunity to cut my teeth in local journalism. Their values align perfectly with mine as I believe hyperlocal community news should be given as much coverage as possible. I aim to do just that with the sites I run in my home county of Nottinghamshire.